Mike Hampton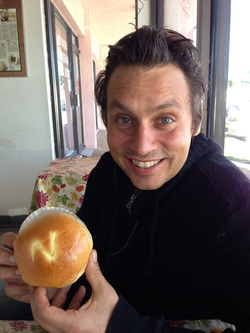 Hi Everyone!
.
These are the things and the chefs that inspire me...

Things:

1. i love to cook
2. i like to eat at "hole in the wall" ethnic restaurants
3. i play guitar
4. i've played in some really good bands
5. Super Cocina in San Diego and Ding How in New Orleans changed my life.

Chefs:

1. Christy Samoy, my wife
2. Adolfo Garcia
3. Glen Hogh
4. Alison Vega Knoll
5. Dave McKelvey
Lastly, these are the jobs i've had. And i learned a lot from all of them...
1. Emeril's Delmonico, cook
2. Rio Mar, sous chef
3. Martin Wine Cellar, chef
4. Vega Tapas Cafe, chef
5. Big City Chefs, private chef
6. American Social, sous chef

I hope you guys like our place!










---
Christy Samoy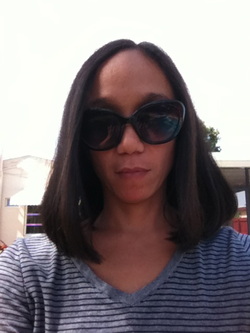 Facts about me in no particular order:

1. I'm full fledged first generation Filipino.
2. I love to eat.
3. I was born and raised in Florida, so, I'm a Florida cracker.
4. My favorite band is The Cure.
5. I love hot dogs.
6. I went to culinary school in hopes of opening a restaurant with Mike one day.
7. I lived through Katrina.
8. I miss playing in a band.
9. I love cooking and eating with friends.
10. My soulcat's name was Tiki Tee - from the YA novel series, "Dangerous Angels".
11. I hate my voice.
12. I went to Florida State because that was as far north as I was allowed to go for undergrad, and that's where I met Mike.
13. I was disappointed by San Diego's supposedly "perfect" weather. It's so temperate there, that if it's not short sleeved t shirt weather, with clear skies, it's not good enough.
14. Avocado is one of my favorite ingredients.
15. Coconut is another of my favorite ingredients.
16. I'm not going to post my bio here, I hope that's okay.
17. I put together food combinations that sound weird or gross, but they end up surprising people in a good way, so please keep an open mind when dining at Hot & Soul!
18. I hope you like our restaurant and keep coming back and tell others as well!


---
---